As I sit here watching a washing machine of a surf outside and hearing the wind whip through at 25 mph I thought it would be a great time to write up a report. Sort of feeling guilty for not soaking baits but the current and waves have been horrible this week.
This has been a family vacation, but like most it involves a bit of sharking. We left South Carolina beaches behind for North Carolina beaches this year to hopefully see less issues with erosion.
Arrived on Saturday and we were able to get unloaded and was able to run a few baits. I had one power run that failed to set despite a hundred plus yard run. In addition we landed a 5 foot blacktip and a 6 foot blacktip. Bait was slim but managed a small ray and also a whiting. The missed run was on a slice of stingray from several trips ago.
Sunday proved productive. We caught 3 more Blacktips. My oldest has shown a huge increase in interest this year and landed her first Blacktip. I fished way early into monday but nothing after sundown.
Monday was an off day. Migraine headache limits fishing ability. However, we found some speckled crab that night with plans for bait on tuesday.
Tuesday started with a Bonnet on the crab and ended up catching several of those. My daughter got her first Bonnet. One additional BT that day. Then Nothing for about 5 hours.
At about 9:45, one of my Alutecnos 30w took off. I let it run for hundreds of yards. I was waiting on it to stop but I had to push up the drag prior to it stopping for lack of line. I knew it was a rather large fish but until I pushed the lever to 6/8 I had no idea. It immediately started pulling me across the sand. All I had was my plate at this time. My wife stood behind me in ready mode for an extra "hug" when needed. I fought for about 15 minutes and survived several runs with the rod looking like it did in the pic below. That poor Tallus rod... Shimano did a good job making it is all I have to say!
I got my harness on soon after the second run. The following runs were much more tolerable. For the next 30 minutes it was give and take. Finally I started making ground and pulled in several hundred yards of braid. A few more runs and then I made it to the Mono. Once I got to the mono things went a little faster. I was able to pull him on in. Mostly just due to fatigue. When he got to the wash, he was so fat he was just rolling around and the first fin I saw was a pectoral. I thought "Hammer" but then the dorsal came up and then I said it has to be a Tiger. Soon after, you see the monster head, angles and all, and two huge eyes glowing in the headlamp. Not long, and you could see the stripes. I was able to get it closer in and then I ran and grabbed the trace. I had no help except my family and a few specators that had been watching from porch but one was able to hold the rod. I tail roped him and tried to pull but nothing. Had five other people pulling and all we did was rotate the beast. The tide was close to high and he continued to try and roll in the surf. I ended up taping him at 10'6" and then used the bolt cutters on the hook.
Got in the wash, pulled and strained to get him back a little but fortunately a big wave came and helped roll him back a little. Took a few minutes fighting with him to get him deeper. He tried to roll a few more times but withing five minutes he swam off without difficulty. I watched for a while to see any sign but none was there.
I must say that this was a great fish. New PB. and Man, the POWER! My wife finally said... "Now I know why you want those expensive reels." To that notion, these are now the smallest reels I fish. I have two other 50w and two 12/0w. I target big fish and want to be able to land them when they bite. I know that lots of fish have been landed on 9/0 and 6/0 but I can say that this fish would have spooled any of my prior senators. To the novices reading this post, if you get a lever reel, understand the trouble you can get into in a hurry with a push of the lever drag. I have been fishing them for three years and still, I could have been in the drink if I had not had a loving wife behind me. I had enough foresight once I felt the fish's power to tell her not to go anywhere.
My team: my awesome wife Jessica, and my daughters Annelise and Emmaline 9 and 11 years old. Considering most teams consist of several experience sharkers, I don't think we did too bad.
We shall see what tomorrow holds. Winds now likely in 30's and no power at the moment.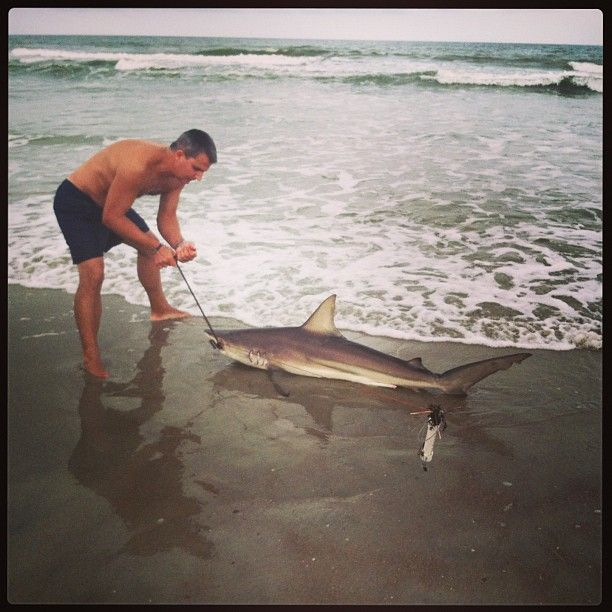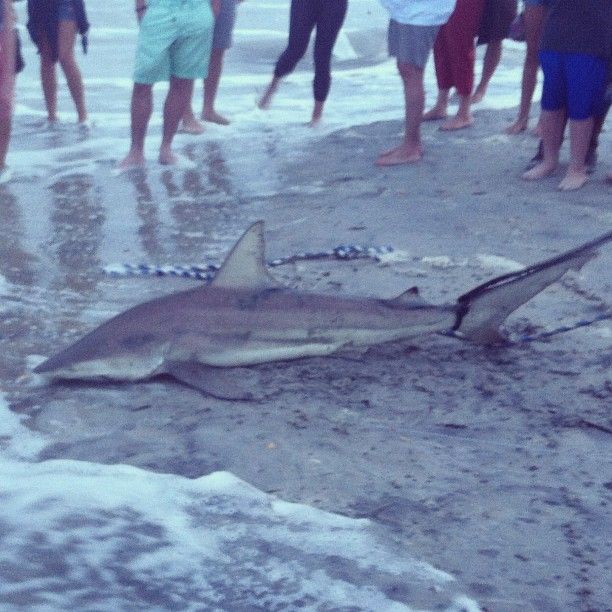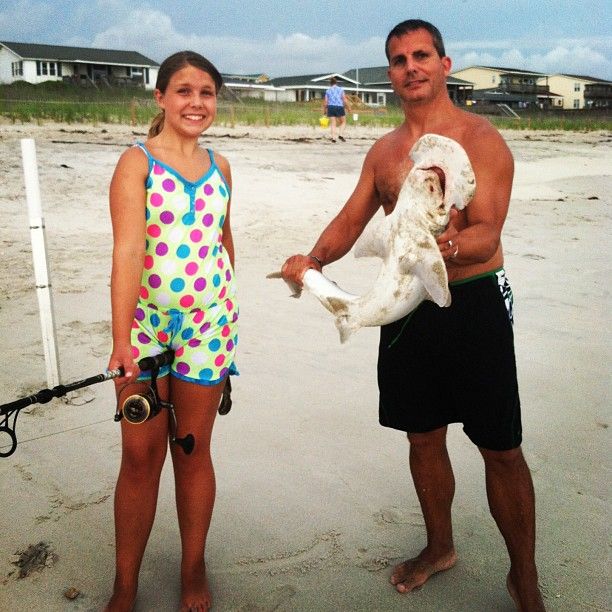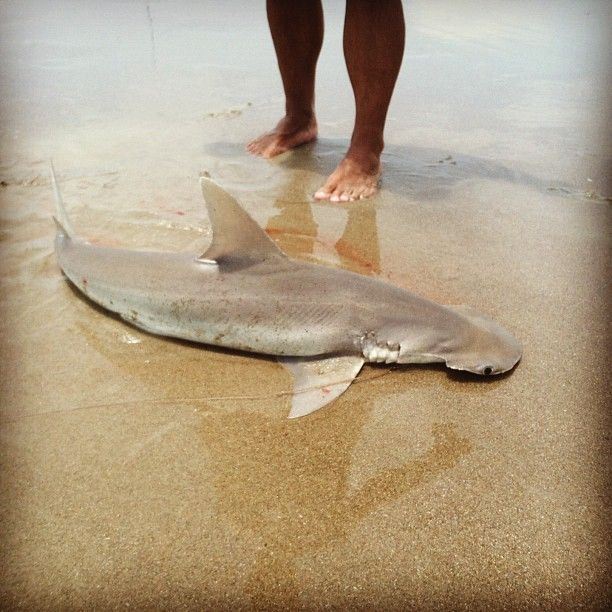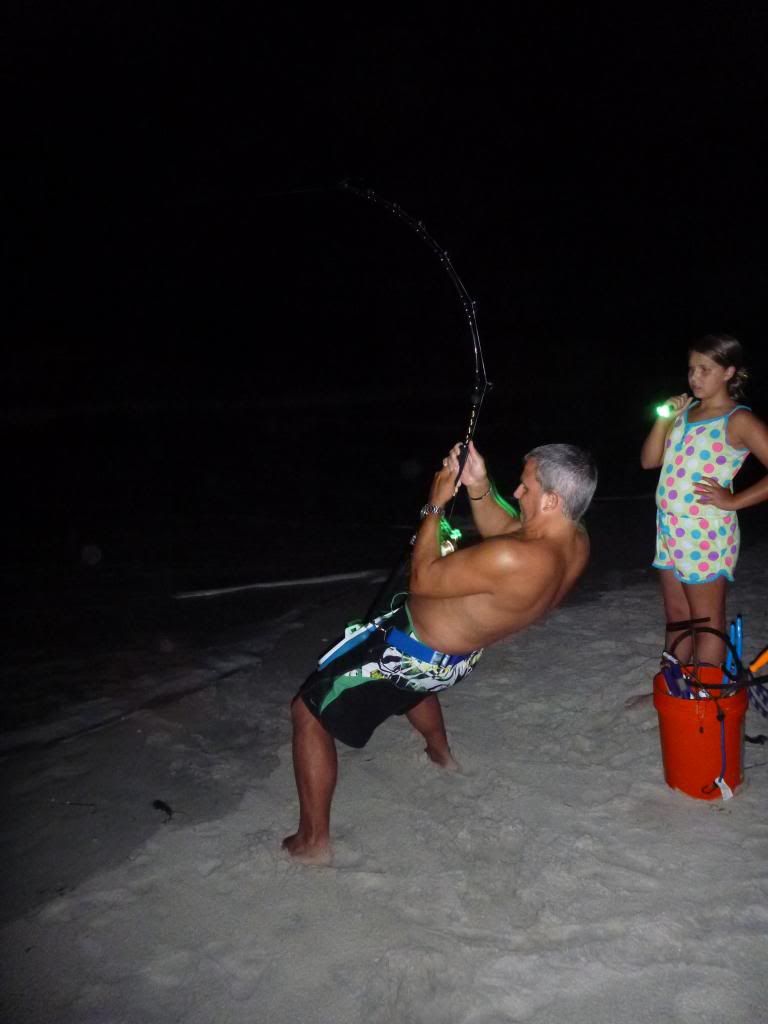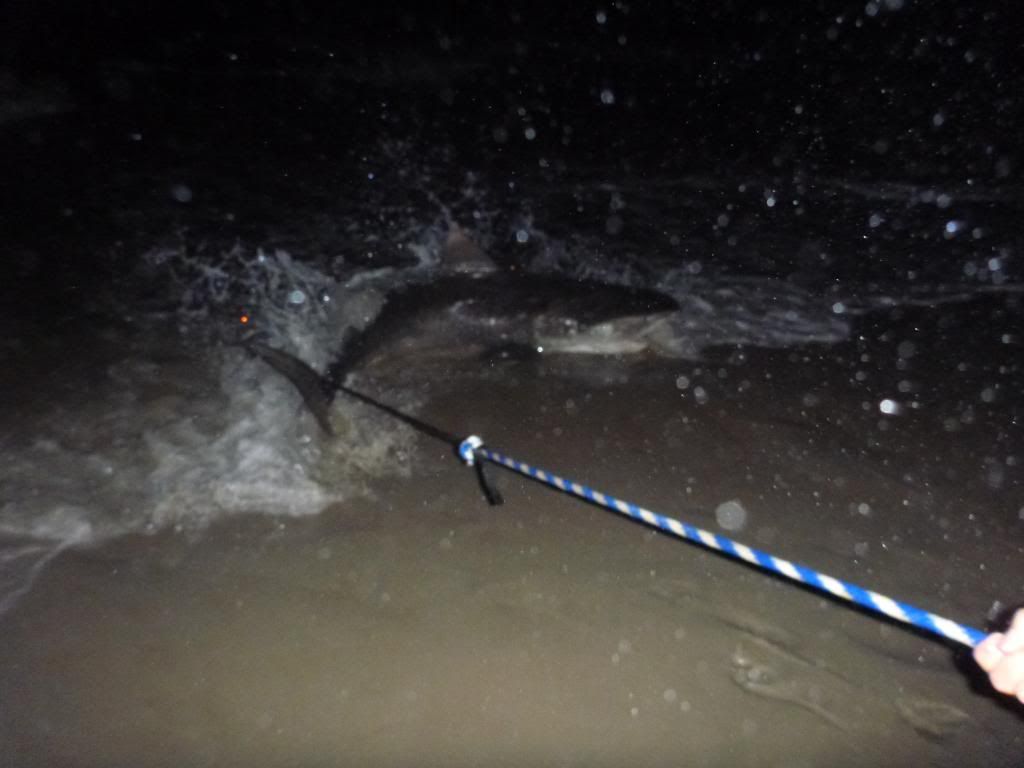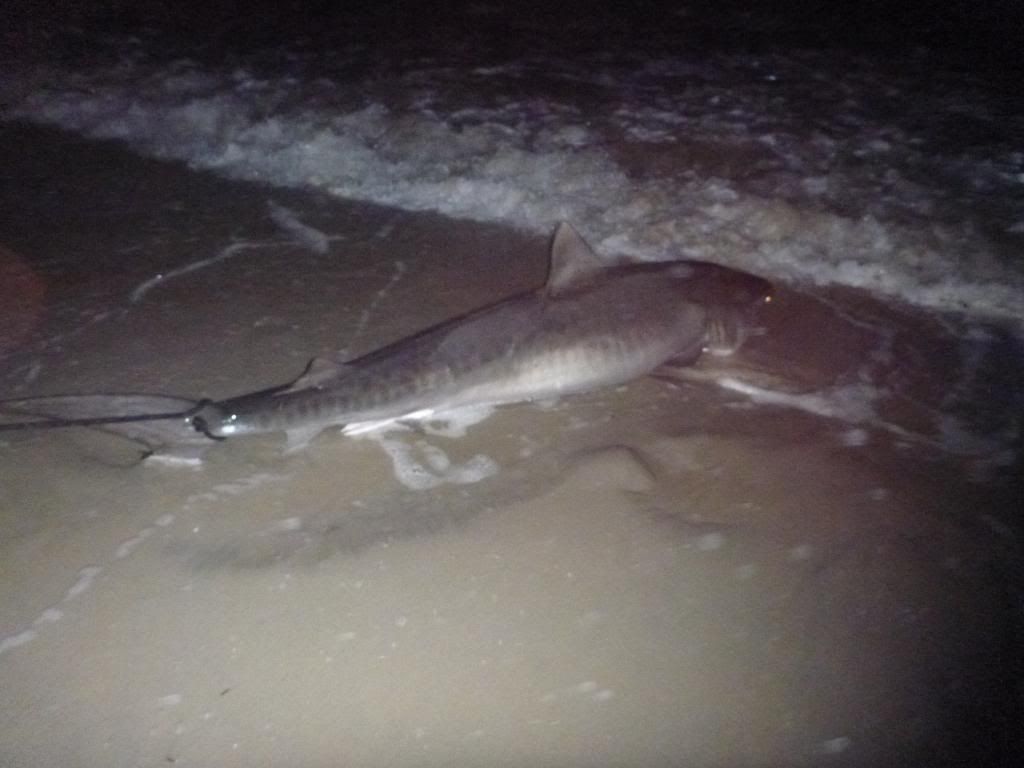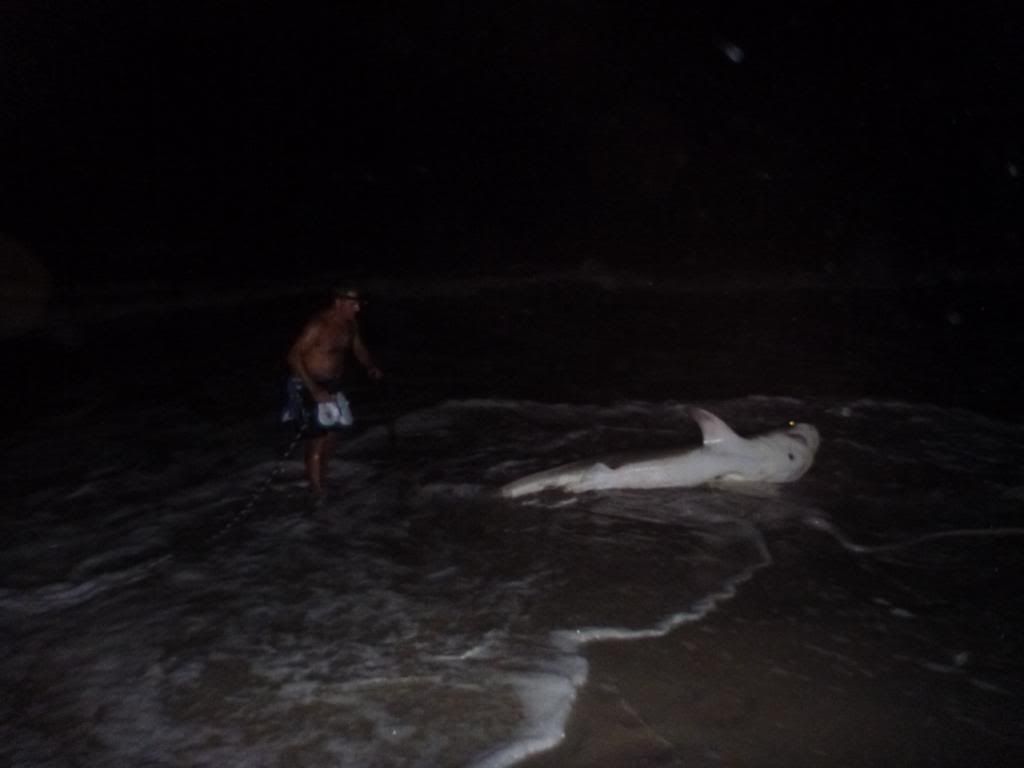 Tight lines!
Brian