elwinsharp wrote:Just trying to catch up on all the great reports.
This trip looked like as good as it gets on casted gear. No stop action and a Hammer to boot! My biggest hammer was 9' on a Penn 12/0 and it is still to date the best fight I have had or seen. Great job on landing it!. Very much enjoyed your report.
I guess you can relate, being that you've caught them on your 12/0, what one that size would feel like on a spinning rod.
Sometimes, though, you can't win them all. We did a trip not too long ago, 7 stand-up rods with fresh rays put out, one bait put out on the spinning rod. All the rods were put out about 8pm. This first picture is the hook-up....wouldn't you know it, of all the rods, the spinning rod is the first to sing!
Here's the hook-up, flat out on the sand LoL.
All the other rods were pulled in, which is the standard protocol when big fish on. So the fight was on...and on and on....until the sun came up!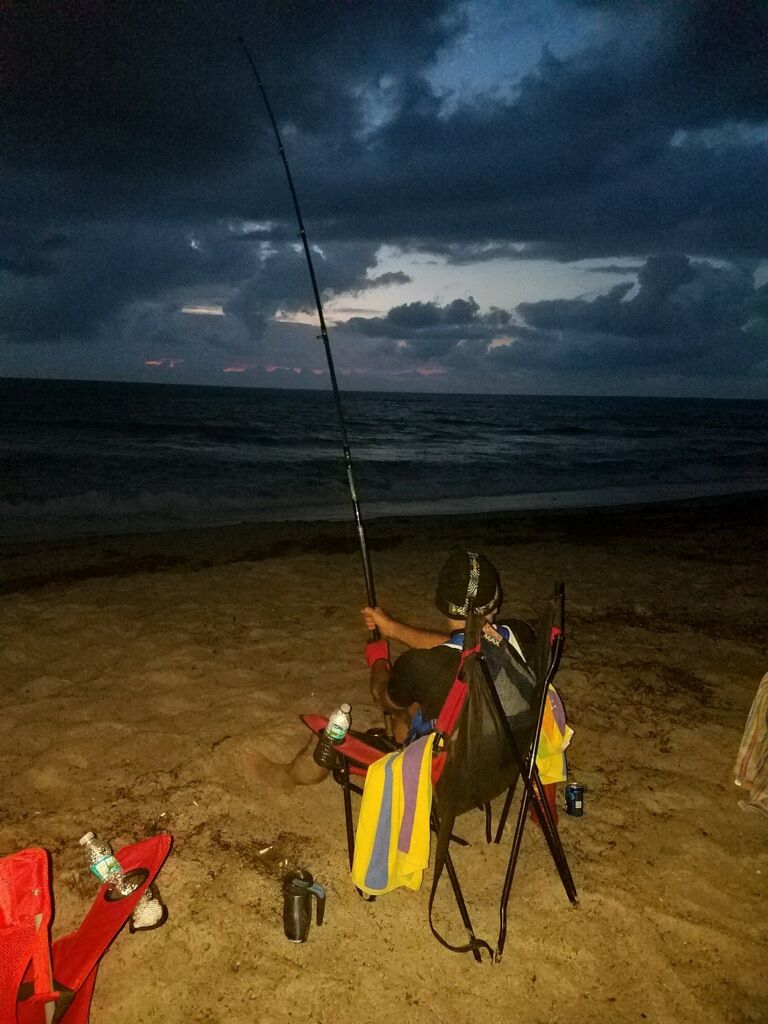 Yes, all night long, over 11 hours of being spooled, gaining back, being spooled, gaining back....a true monster! No other bait could be dropped that night and my buddies had to sit it out, all in anticipation which never came. Finally had to cut her off. No way I could hold it any longer. My hands had huge blisters.
Whether the fish wins or the man wins, one of the most grueling battles that I've ever had.