March was thick with sharks here in South Florida. I spent all of March with casted gear and landed over 30 sharks from various beaches...just casting. I use an 11 foot med/heavy surf rod with 65lb braid. My leaders are short, simple yet effective. Some of the fights were interesting, to say the least. What a blast! Most were Blacktips and Spinners, which I find quite fun, blasting out of the water, as they do, and then skipping like missiles over the surface. They're truly a brutal fish on spinning tackle and are quite rewarding! Plus they're very robust and always swim off lively. At one point, a true monster was lost with #19 wire bitten clean in half! That was a first
All sharks were released unharmed with no piercings.
Gotta get the bait first. The Bluefish were huge! This one was tail-grabbed by a hungry shark.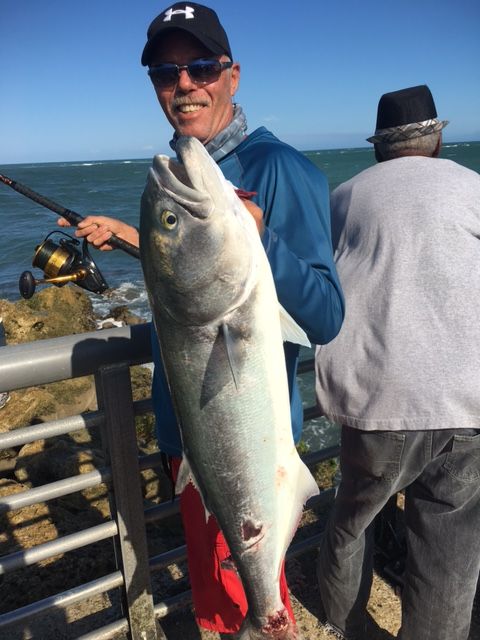 ....and even more bait!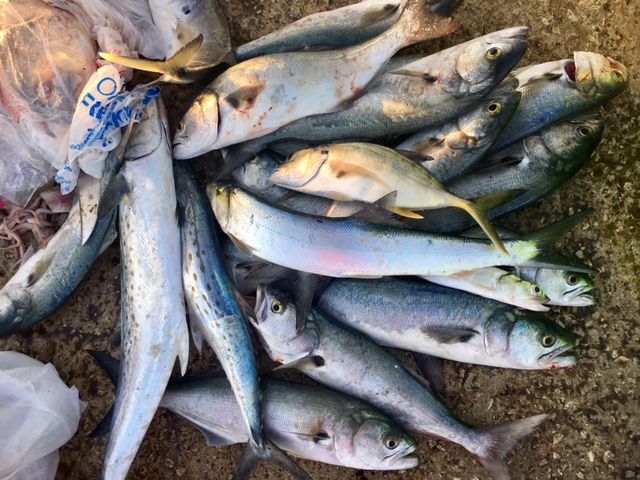 Then I lit up the public beach. Folks were nice, full of questions...especially the girls. I've always said, "Chics Dig Sharks!" Although no one went in the water afterwards LoL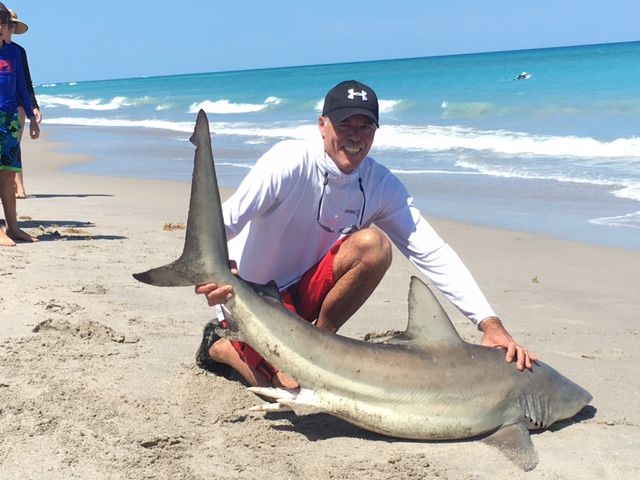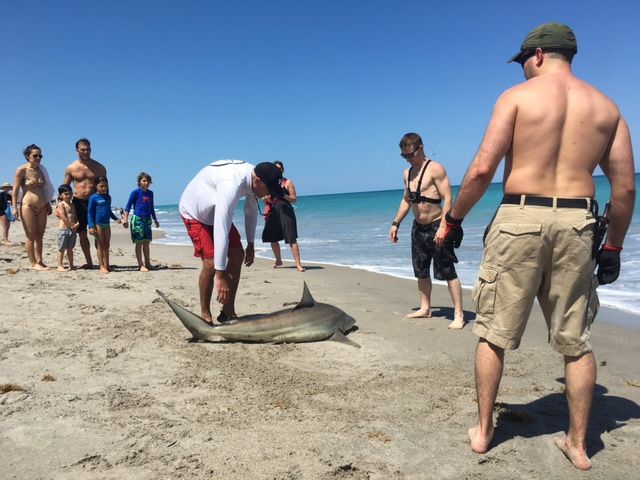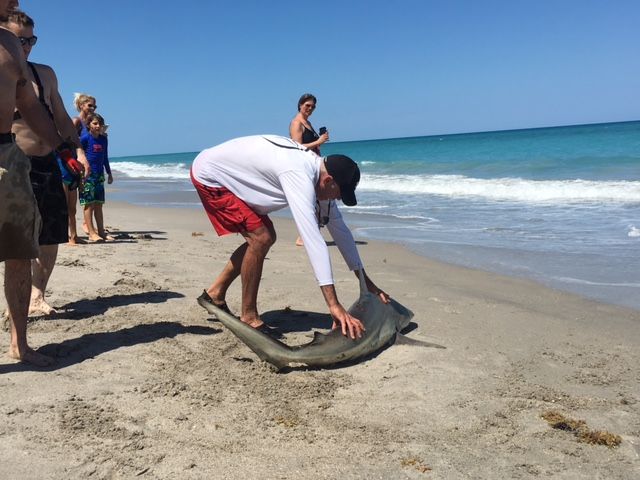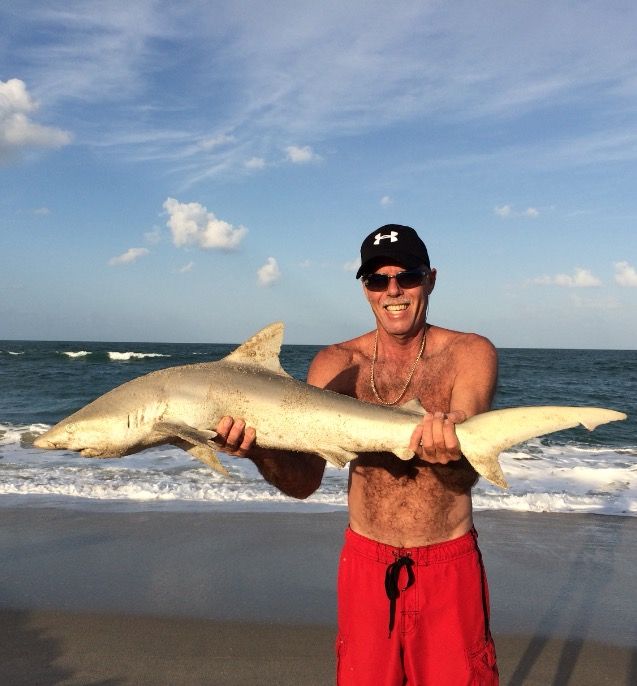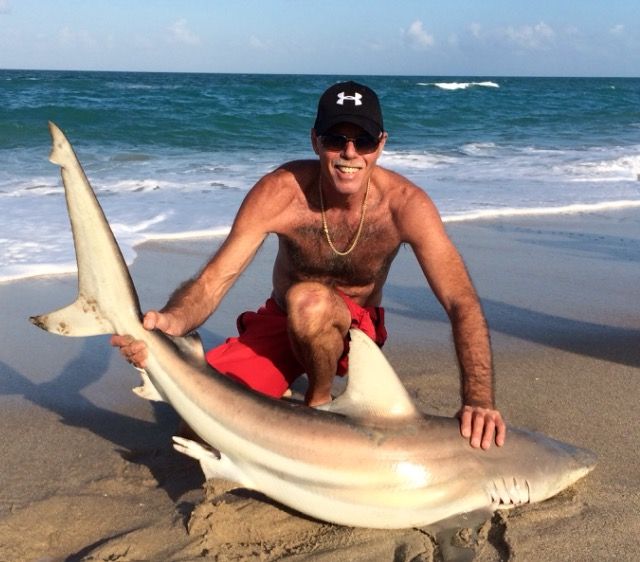 Some other action. I usually get my sharks from the local jetties at night. Kind of sketchy getting them around the big rocks but sooner mastered it without issue.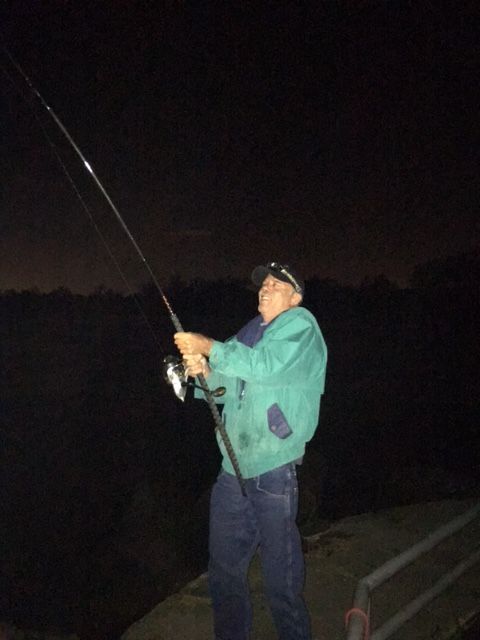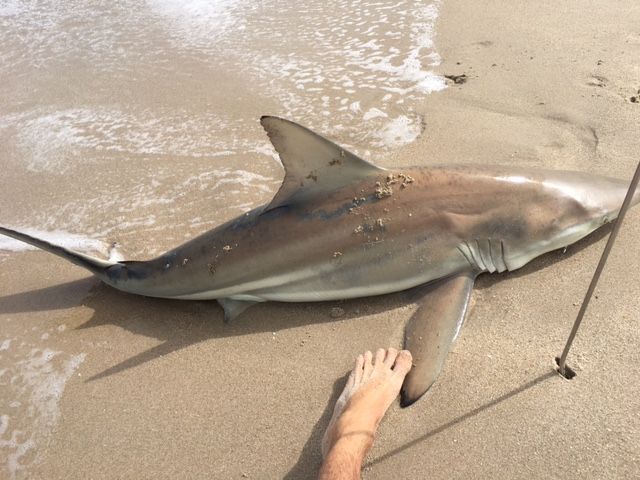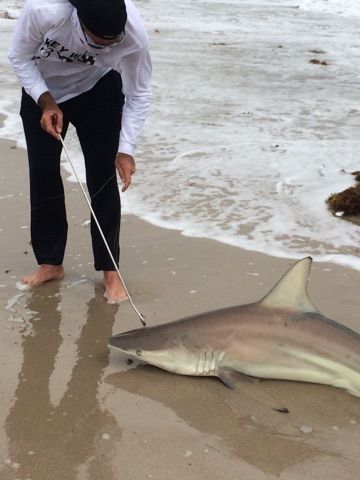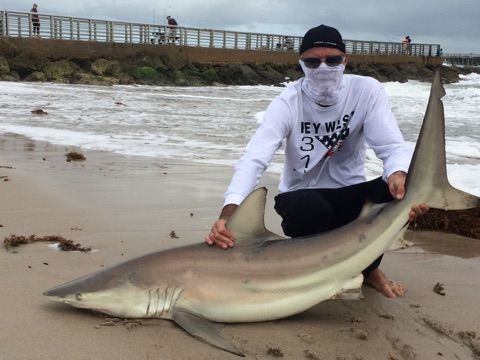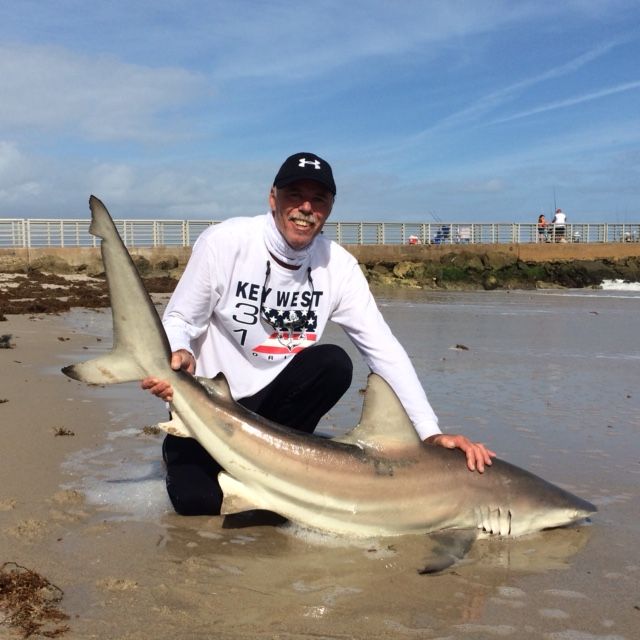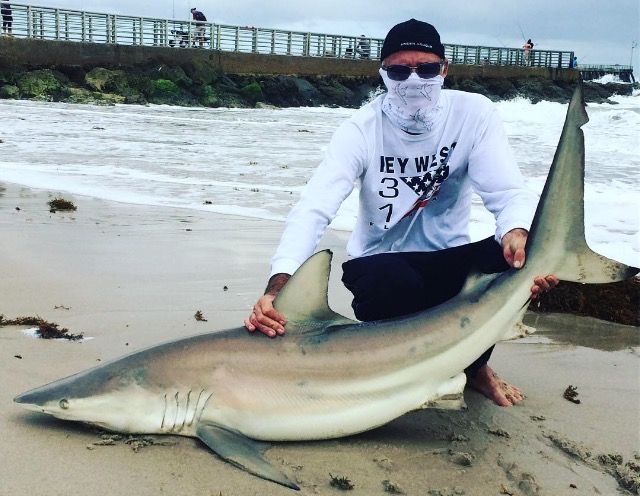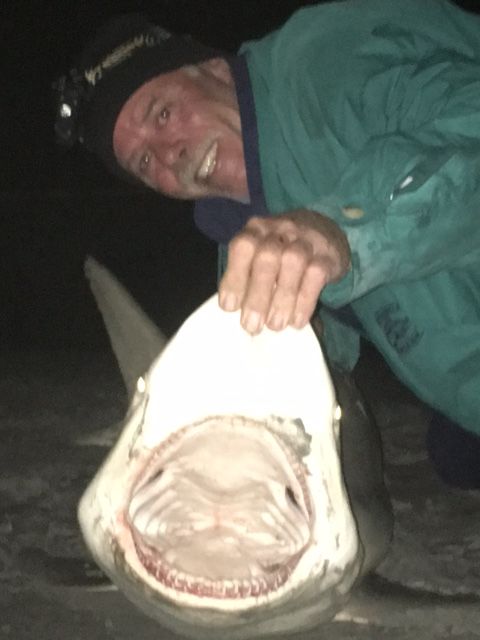 Now, catching Blacktips or Spinners on casted gear can be fun, even Bulls, yes, the fights very fufulling. Buttttt sometimes other stuff comes along that can BLOW YOUR MIND!!!! This HAMMER was pushing 10 feet, and took a LONG time to bring in with a ton of huffing and puffing. IMHO, Hammers are the Top-Guns of LBSF. They can rip ya to shreds! She was released quickly with no glory shot. Just dragged her back in as quickly as possible. She swam off lively with a good kick.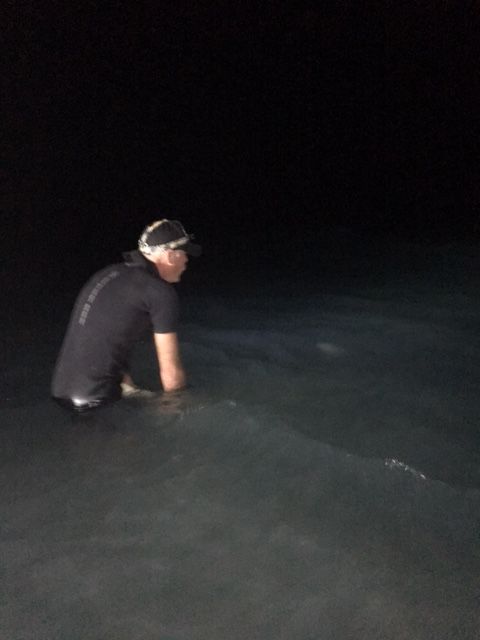 ....and, what can I say, no report is "blessed" unless you get a big FAT Nurse Shark LoL