Coming in hot with a late summer panhandle report! The action was out of this world, I'd say just about every drop caught a fish! Gonna keep this short and sweet, I'm only going to post the bigger sharks. We lost count after 40 sharks we could of easily hit the 60's in total sharks caught and released in 4-5 days. It was an awesome trip full of memories and burning clickers! Side note, there was a mess load of bulls over 8' caught, we each got 2-3 bulls over 8'. Biggest measured was 8'4 with a 65" girth, there was one caught that could of easily went 8'6. Crazy to see so many big bulls.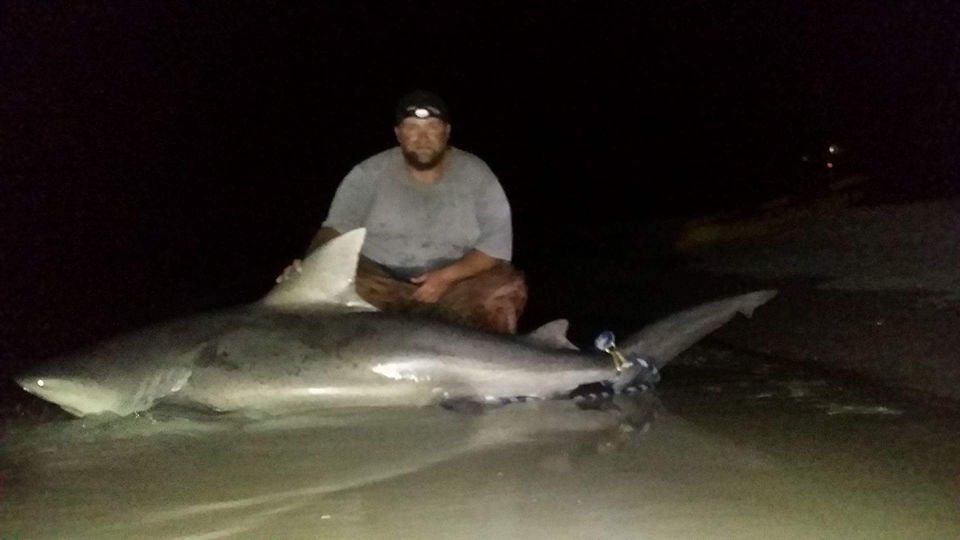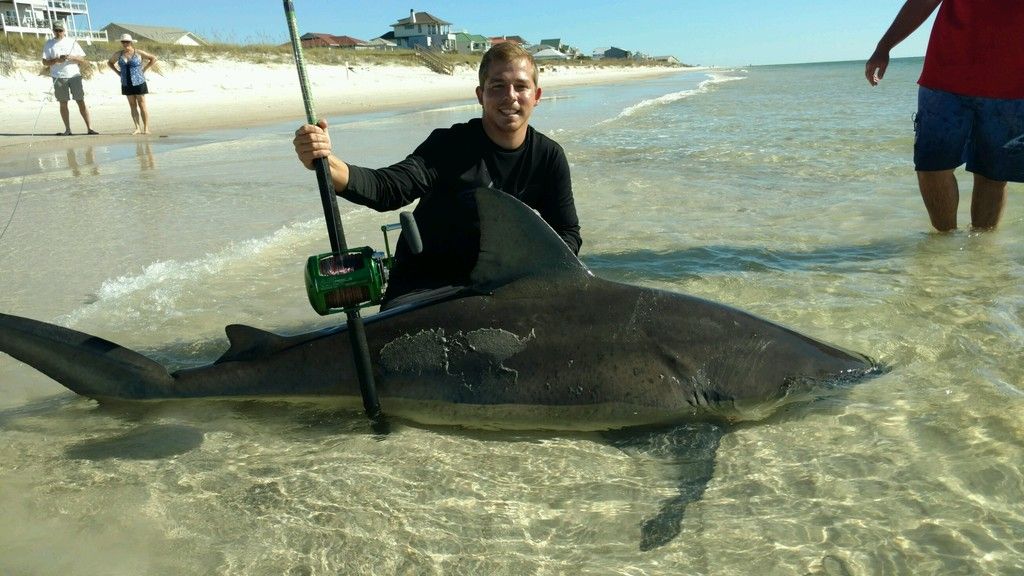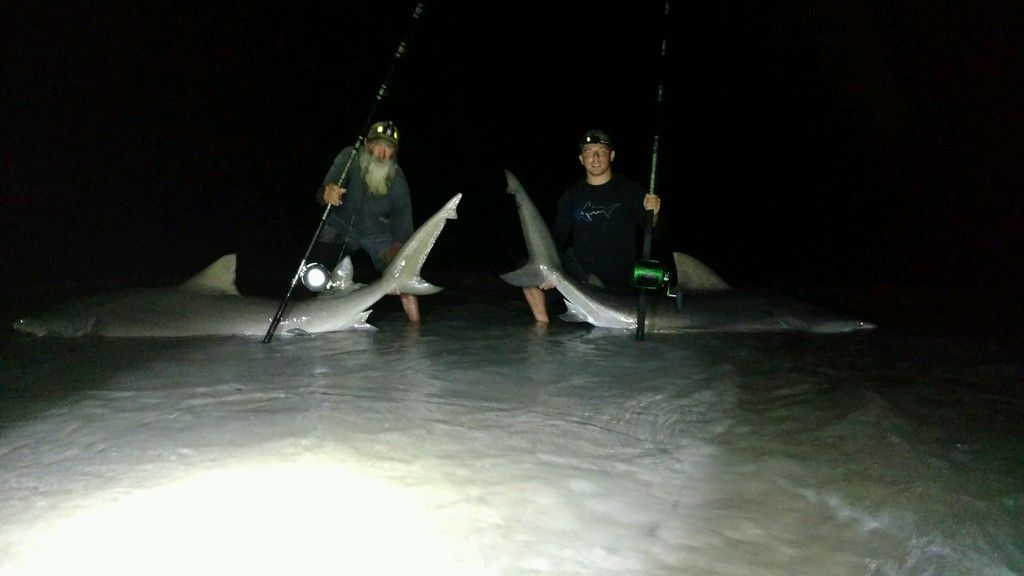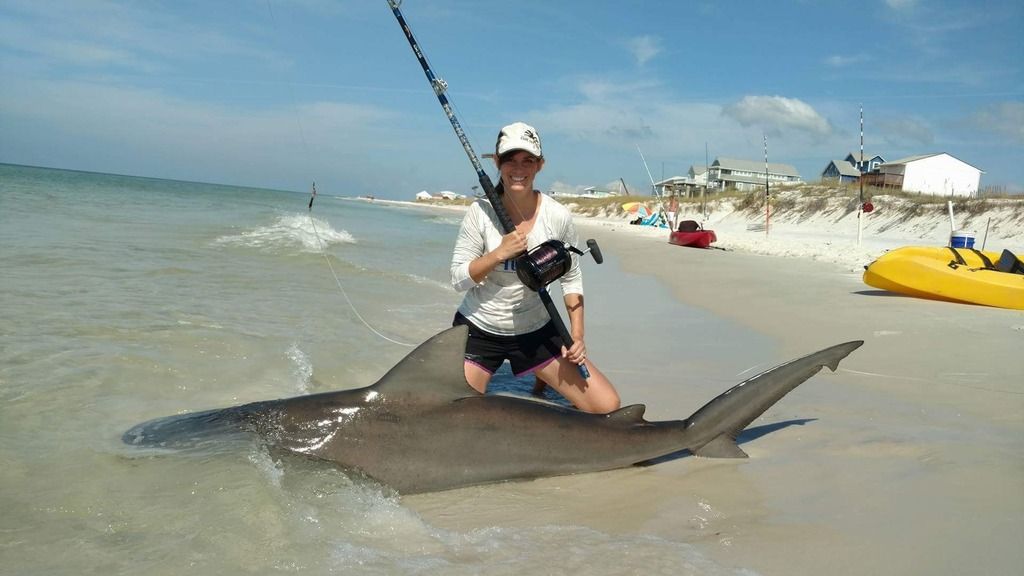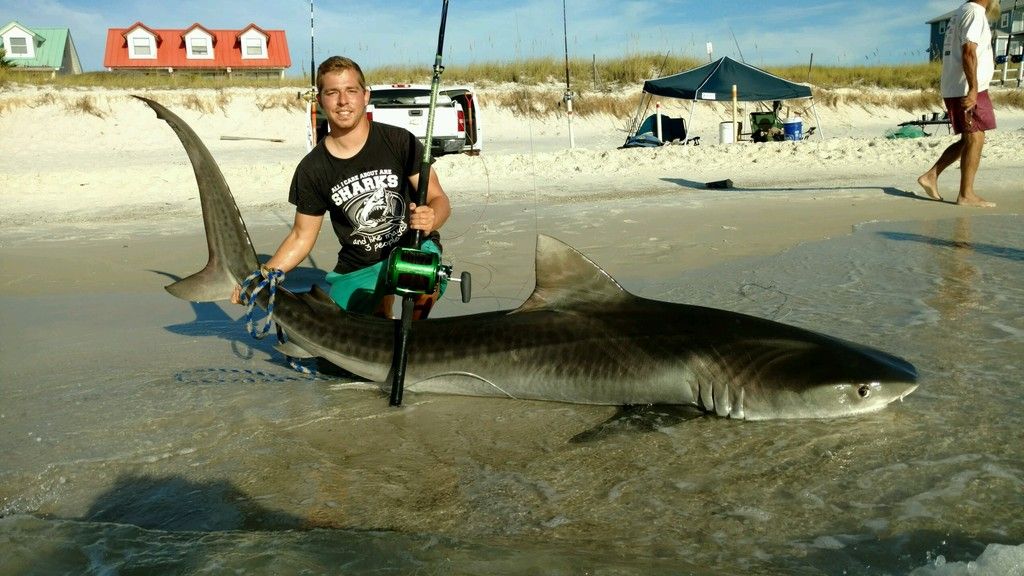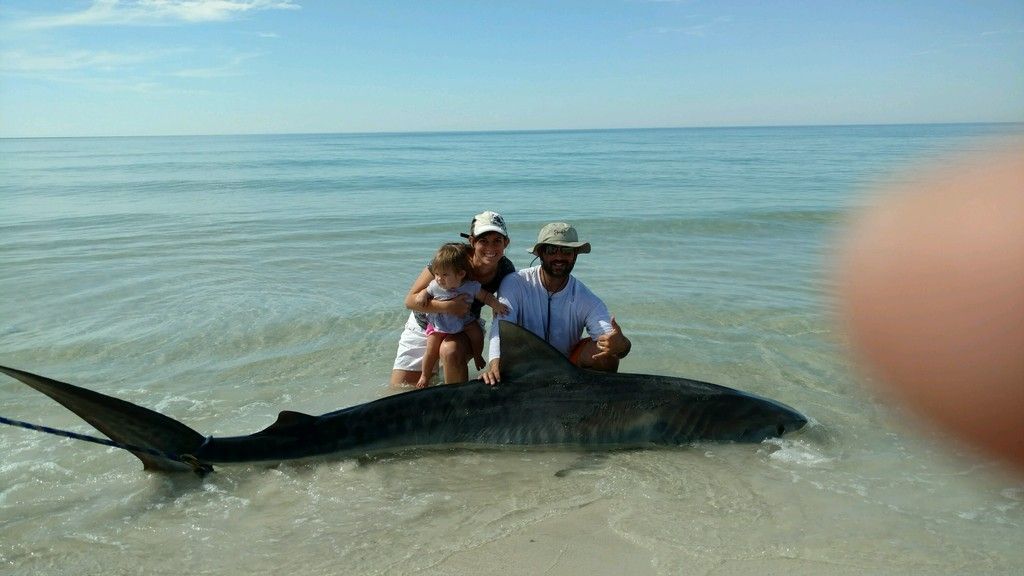 10'7 tiger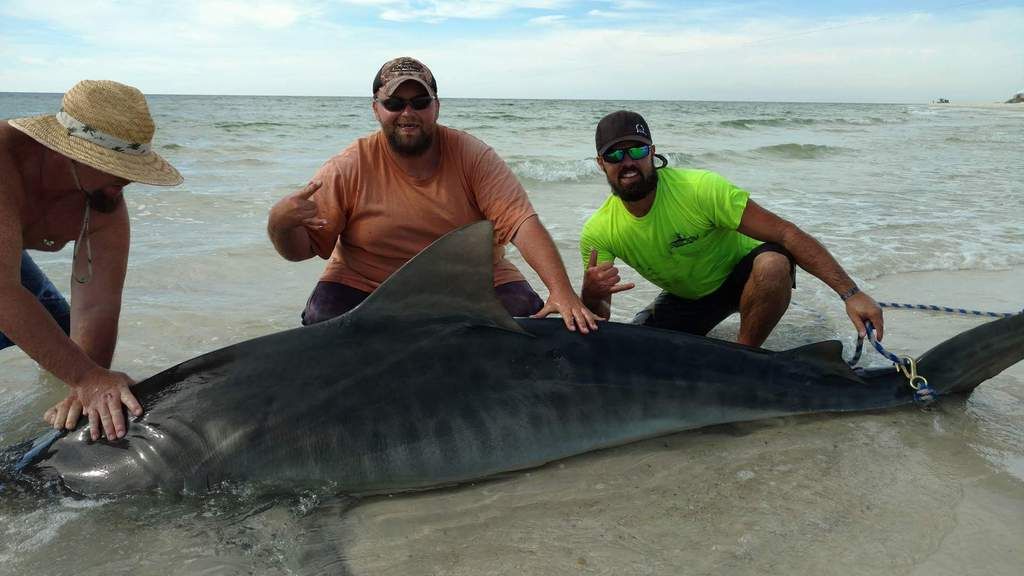 11' tiger
11'10 hammer which was part of a double hook up with a 11'5 tiger!!!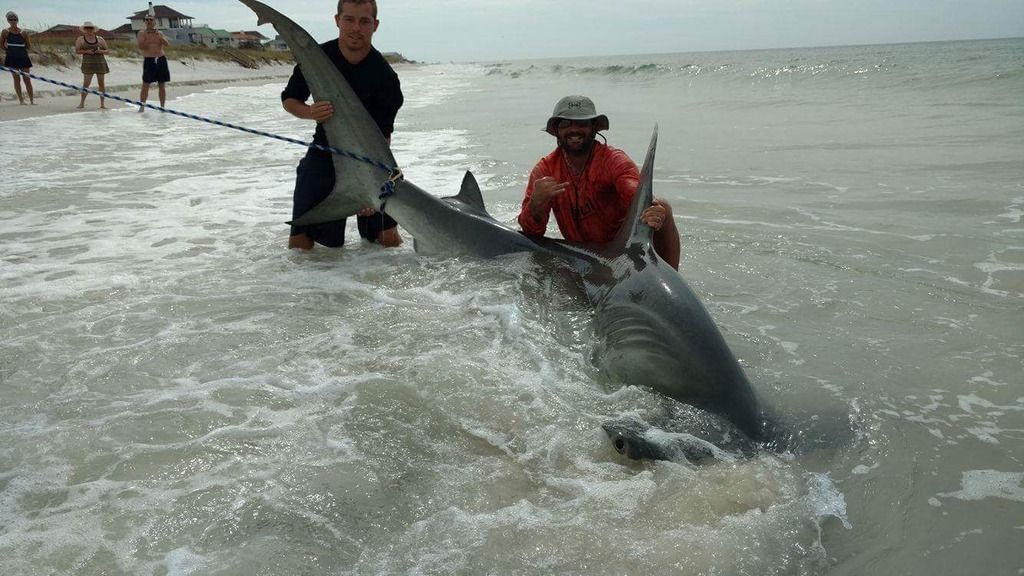 11'5 tiger with a mammoth 71" girth putting her at around 700#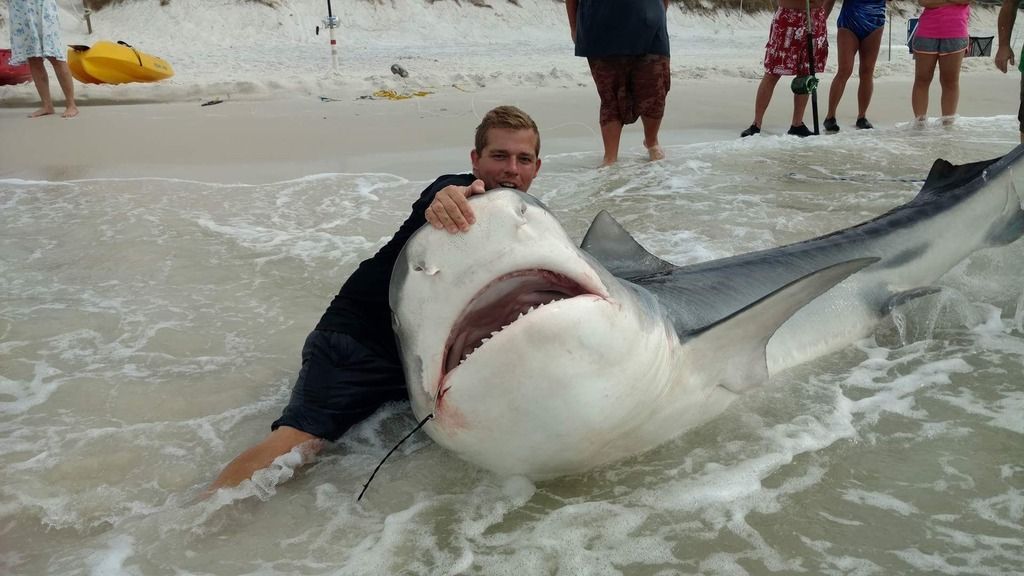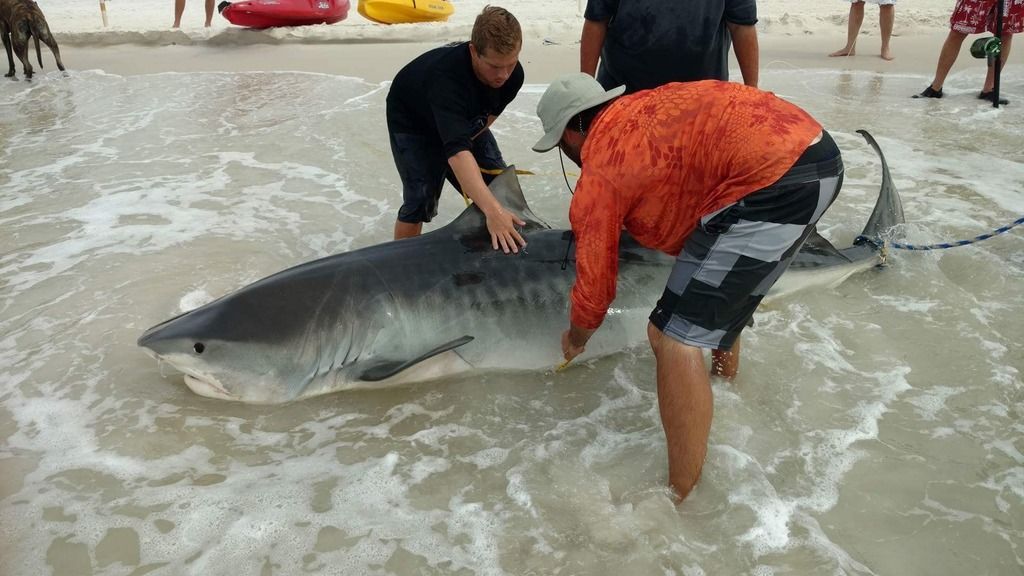 Here is a picture showing her size! She was full on oreggo!
All fish were caught and released to be caught another day. It was definitely a trip of a lifetime! Words cannot discribe how truely blessed we were, we were in shock and awe. See you guys next year!